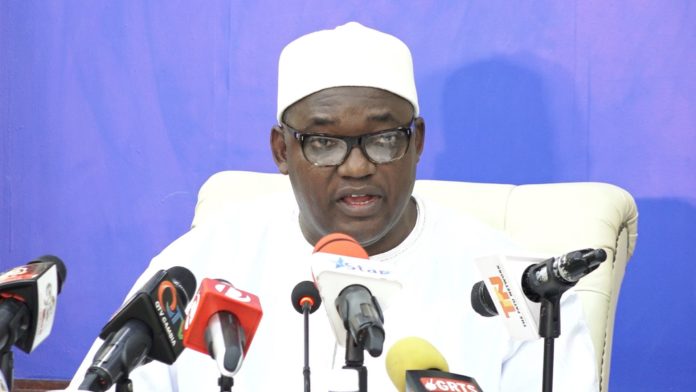 By Lamin Njie
President Adama Barrow has said that pushing people out of his government forms part of his responsibility.
President Barrow said he is committed to removing any official and hiring a fresh hand at any given time 'in the interest of the country'.
The president made these remarks on Tuesday while meeting with the country's Muslim leaders on the occasion of this year's Eidhul Fitr festival.
Mr Barrow said: "We may have different views but one view we should all share is how The Gambia can move forward. We seek forgiveness from everyone. For us, we have forgiven everyone. This position [I'm] holding today, it's a responsibility given [to me] by God. That's to shepherd people, to see what's best for The Gambia.
"So we don't have anything personal against anybody. We are only doing our job. The work I'm doing, I'm doing it between God and I. If I come to the realisation that a person is fit for a particular position at a particular time, I will pick the person and put the person there. It's only for the interest of the country. To remove you from [a position] doesn't mean I hate you. I'm only bound by what the nation requests of me. Anyone who is upset with me, you're only upset [over no reason] but know that I'm only doing my job."
President Barrow also said no one loves to see The Gambia to move forward in terms of development 'more than me.'
"No one can love to see Gambia move forward more than me because I'm the principal. All we are invested in terms of thought is how The Gambia can move forward. But with that, I cannot do it alone. Gambians must support me. Let's know that this country without hard work, the country will not move forward. There is no other way, there is no shortcut. I want all of us to fasten our belts and work for The Gambia," the president said.