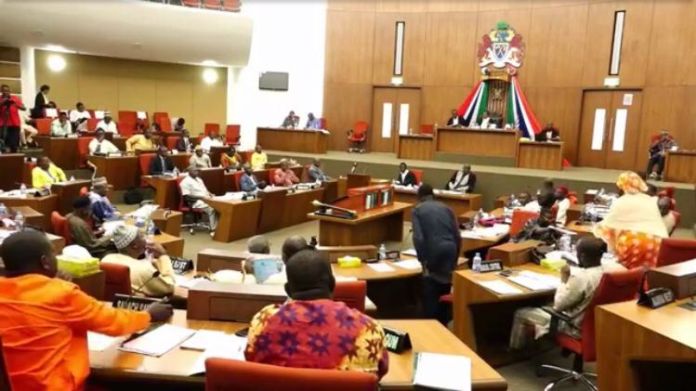 By Lamin Njie
The national assembly has approved a bill that will restrict the movement of Gambians for the next 45 days beginning Friday 3 April in desperate efforts to combat the spread of coronavirus.
Gambian lawmakers on Friday spent a staggering 15 hours debating a state of emergency bill brought to them by the attorney general and minister of justice Abubacarr Tambadou.
The initial bill sought approval for a 90-day state of emergency across The Gambia.
A national assembly committee however on Thursday rejected a three-month-long state of emergency. The committee advised the lawmakers to agree to a 45-day period instead.
The lawmakers began debate the bill at 10am on Friday with all 58 lawmakers contributing. The session nearly stretched into Saturday.
A few minutes before midnight, the speaker of the House Mariam Jack Denton asked that a vote be held which was however met with protest by the lawmakers. The lawmakers appeared not ready to proceed to voting.
The House speaker stood her ground and declared the bill passed after the lawmakers raised their voices in an 'Aye' and 'No' vote.