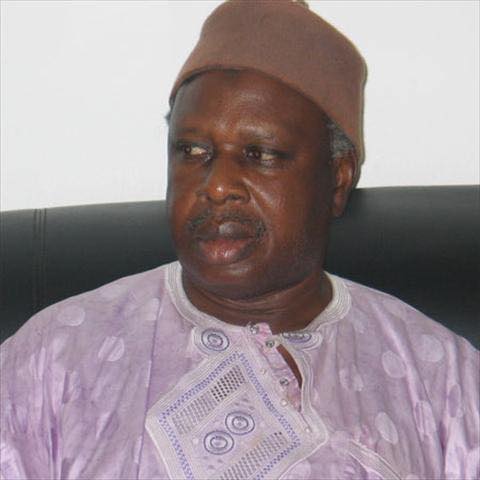 Today, there is an audible silence in the literary world.  A giant of African Journalism has fallen. Swaebou Conateh was a son of Africa, a child of The Gambia who owed his being to the fertile River of The Gambia and the highlands of Mali.  He was formed by migrants who left Mali to find a new home. He was a great son of Africa. His mind, knowledge and love of writing was formed by his love of mankind and country.
I write this not to speak of his professional life as I feel there are others who could better speak of the mark he made in Gambian and African literature. Today, I speak as the adopted daughter of a man who allowed me to share him with his family. I speak as a daughter who shares her memories about his generosity and caring as well as his adventurous spirit.
Uncle Swaebou, Papa to many, loved his work and his colleagues and those whom he helped (and there are many) 100% while loving his family 100% also.  He never did anything in half measures. He was a unique human being, an incredible and loving father, husband, brother and uncle. Through his work as a journalist, he gave 100%. But I remember, he also gave me 100% of his skills, knowledge and concern, when simply asking me about my welfare during my studies in the United States.
Uncle Swaebou had a lot to give and he did give it all
I visited with him a few months ago while in Gambia. He clutched my hand and we conversed. While I struggled to hear what he was saying, I could feel his joy at my visit in that hand clutch. And we sat like that for a while, a daughter leaning into her father who is just happy to see her. I bid farewell today to a man who ignited in me hope, hope that no matter what you come from, grit and empathy will get you further. He inspired in many that same hope.
Dippakunda and Serrekunda were places where he struggled and fought the good fight- it was his home, where his heart was- and it was fitting so see so many gathered in his home of homes to bid farewell to this great son of The Gambia. Uncle Swaebou was ever gracious to his loved ones, he fought for them, and defended with honor those under his care.
My memory is not of a man who was beleaguered, but a man who was proud of his country and community, a champion of everything African, and an orator who understood the power of words over the minds of men to invoke and inspire. He provided many young people a platform to perfect their craft – journalism. He was a practical man who found solace in writing. There will never be another Swaebou Conateh – a man who served his country and people with honor and integrity. I leave you with this piece from his work from 1972 in Ndaadan
My son,
You have come back changed:
You speak a tongue
I didn't teach you
Your bearing
                Has the foreigner's accent
My son,
Your temper lacks
The fine barbs
That in our society
You learnt to cultivate
In your youth
Your brothers are confused
Your sisters afraid
The whole village is
A flame with gossip
Gossip about you
                 And I, I don't understand»
Aminata Sillah, PhD.
Maryland