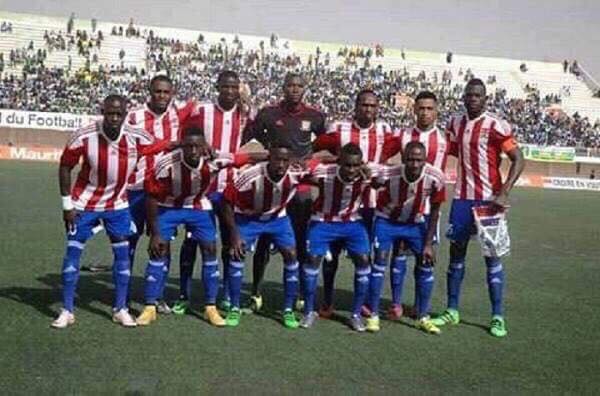 A disturbing wind has blown right deep through Gambian football on the illegitimate election of the very 
(dis)honorable Lamin Kabba Bajo & his acolytes. 
For a man of so many wrongs, wasting countless fruitless years at the helm #FootballHouse, a "bye bye" handshake on top of a police (corruption) probe seem the more fitting tribute. 
Sadly, that wasn't to be. This is new Gambia, so they say, but don't be fooled by it, for it is but in name only. It is business as usual in Banjul, because, you see, here is more about personality cult than observance of standardised practices or dictates of the law. It is about who or whom you know, or how much money one is prepared to dispense with should one flaunt the long arm of the law. 
Look back at history at the height of industrial revolution, perhaps even as recently sizing up transformational progress in Tanzania, Ghana and Sierra Leone respectively, it is very useful to chop and change leadership from time to time. CHANGE, whether to adapt or pursue a different direction is vital for individuals, businesses and nation-states alike in an effort to excite or grow new leaf. This is true of successful companies embarked on periodic leadership change during times of hard arching towards a different vision. It is the democratic model too which successful states 
practice in an effort to advance on a sustainable plain footing. I however concede that not all change is necessary or best, but for the current Gambia situation – nothing can resolve or advance the state – but change at the very top – towards a new direction.
For all its worth, Gambian football need a new direction too, of which Kabba Bajo and his cronies should have been excluded. The reasoning here was NEVER personal, but track record, morality & battle of ideas searching for a better Gambia. I ask
, why is it that naked corruption, dodgy deals & false accounting perpetrators mostly happen to be men? To that then, if these greedy, unethical men won't do, why vote for them, without being fooled by the "Haftan" wearing either or mosque building exercises – whilst delving into devil worship, the evil sort through dark alleyways of the night wishing bad on fellow man just to keep post. The African man's obsession with power came to be its biggest downfall. 
My good friend, Draman Touray, passed away, yet not a single official bat an eyelid with all that great Gambian did for country. It is important as a people, in relationships, business or politics be mindful not to betray each other, because it hurts most. The smart thing would be to vote in a women next time, give her chance to run the show, simply because the Liberia experiment has proven quite productive indeed, on an accelerated accent today.
I also think its important for all Gambians to take deep breathes reflect on the dilemma facing the country, across all spheres. 
As one put words to this write, one cannot help but tear up being alerted to a major breaking news story from The Gambia.
I do not know how president Barrow came to be a wealthy millionaire, nor ever be allowed to stay at State House if true, selling the soul of Gambia to his rich friends. What a cheap and petty leader we have on our hands, hence the more his tenure unfolds, the more disappointing #TrendContinuance from the #JammehYears!!!  The text message from Banjul reads:
"

Our company is about to close down due to the importation of flour in Gambia. As I am speaking to you 50 staff have lost their job because government is not protecting the local industry in the Gambia. 

We have two big companies that can supply the all country why should the government allow the importation of flour in Gambia?"
To the Gambian people – wake up from slumber sleep realise the problems facing the country- sports, politics, economic stagnation to social breakdowns are all interlinked – simply a failure of leadership!!! Former finance minister, Amadou Sanneh, has proven a crafty fella, shortchanging Gambia to its creditors & China, yet no serious economist or journalist spotted or reporting it. National debt has grown extra 20% to a 130% disastrous total. That said, next year budget is projected to consume over five (5) billion dalasis in interest payments alone, but no one is even talking about that #CheiiGambia. From dodgy oil deals, minerals, donor cheques and foundations in the name of people & country, the Barrow government has failed the basic leadership test!!! 
On the controversial characters holding Gambian football to ransom, can someone explain the rationale behind hiring a foreign head coach, when football centres of excellence should been prioritised, invest in starts and the basics – build from the bottom up towards impressive youth setup. 
I am not criticising the coach here, fair play to him, the sort who cannot command coaching roles even at bottom tier clubs in Europe, as recently put by #DabakMalick. One 
came to realise the absurdity of it all as if a foreign coach is the solution to all of our problems.
 I digress, except for a mental glitch the African must try escape from, if country & continent is to enter new phases of transformational, on equal footing with its more affluent allies.
For us in The Gambia, i'm afraid the country cannot reach heights of prosperity until and unless citizens do unselfish work in the national interest. Doing right by country does not only apply to government, or salaried title – but we the people, you and I, as responsible citizens doing right by country. In such a hostile social media environment, Gambians should look out for one another in truth, put stop to waste, report crime & wrongdoing, ensure what's best for country prevails foremost and all times.
As to reasons why kabba Bajo mobilised local football representatives bribe his way to re-election while booting out #TeamSillah from the ballot, of course they were all fearful a corruption investigation would unearth dirt. There need to be thorough cumb through on his wasted years at the helm where millions are lost through below par FIFA projects & false accounting. While private conversations shall remain that way, i blame former ministers of youth and sports, Alieu Jammeh, Semester Gomez, and the current one for the mess – sidestepping the National Sports council (NSC) on its excellent investigations into malpractice at #FootBallHouse. 
On a personal note, i assume some people could also relate – very nasty attacks have borne in various shredded forms. I'm cool with it, for one shall never be distracted from calling the Gambia case as long as a breather to live.
 What those failed to realise was the national interest burns bright in some of us, for it is never money or else – but guidance through light, ethics & high principles towards collectivism, ubiquitous, utilitarianism democratic values the Gambian people truly deserve #LoveGambia.
P.S – The next write shall posit an ethical argument calling for Barrow to honour the three (3) year coalition agreement or be booted out of #StateHouse through popular will #Demonstration. I will argue the case for impeachment on grounds of rampant corruption in his family & business cronies, plus that of incompetence as head of state.