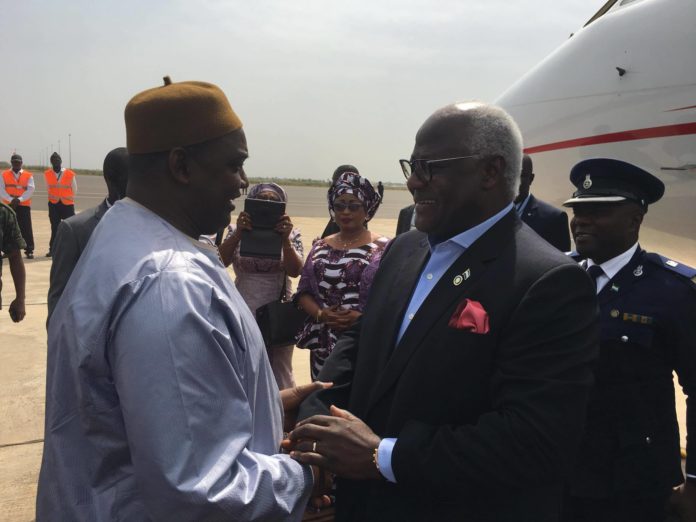 By Omar Wally
The president of Sierra Leone Ernest Bai Koroma, has Thursday, November 30 arrived in The Gambia for a two day visit. President Koroma is the first head of state to travel to Banjul on a state visit since President Barrow was elected last December.
He was received at the airport by his Gambian counterpart alongside senior government officials and members of the diplomatic and consular corps.
In an interview with journalists shortly after his arrival, President Koroma said he is The Gambia to provide solidarity and support to a brother and colleague President Barrow.
"I will use my visit to strengthen the already existing excellent relations between the two countries." He said.
President Koroma who will be stepping down next year said "I'm also here to provide support to one of the great entrepreneurs of The Gambia who is inaugurating a city for relaxation and amusement and to launch the Fourah Bah College alumni associations." President Koroma added that a good number of Gambians attained their university education at Fourah Bay College at the University of Sierra Leone and other institutions of learning in his country.
"The visit is a home coming and an opportunity to further consolidate the great relationships and share experiences with my dear brother and colleague."