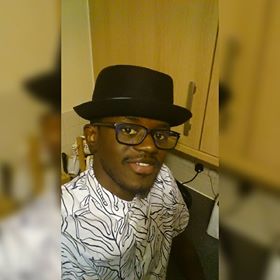 Since the so called "new Gambia" came into existence, we as Gambians have now allowed politics to swallow our humanity and togetherness. Lately, we have become so controversial and intolerant towards those holding different opinions from us which has unfortunately caused the recent incidents in Busumbala and some other parts of the country.
Yes, it is understandable that the previous government is responsible for all the divisions and confusion in the country as we speak however, it is our responsibility as patriotic Gambians to say no to anything that will disunify us and eventually disrupts the peace and tranquility of our beloved nation, Gambia. And that means coming together as Gambians and work towards the development of our country.
Fighting over politicians especially African politicians who have never had the best interest of their people at heart is totally and utterly foolishness and lack of self-worth. For me, i will never sacrifice my precious life for no politician or even fought my brother over a politician, while he sits in his comfortable home with his family and live in peace. It's totally senseless and a waste of time and energy that one could invest into something meaningful in his or her life.
This is the mentality that every political party supporter in The Gambia should have whether you support APRC, UDP, PPP, PDOIS etc, because after all, you're all Gambians and coming together to develop your country is what you should all aspire for. Put your country first over your political party leaders because that's the only way you can feel empowered as citizens, and to tell you the truth, politicians don't have your best interests at heart, all they want is your votes in order to get into power and enriched themselves. And they will do whatever they can to make that dream come true. One of the tactics they normally use to get into power and stay longer is, 'Divide and conquer' because for them that's the only way they can get into power and stay longer in office, and they don't care whose going to suffer or lost their lives from it. This is why as Gambians we must be very careful with politics and those that are engaged in it before they set our country on fire, god forbid!
Talking of democracy, as Gambians we have to clearly understand what democracy is all about and how it operates in a society, instead of interpreting it in our own ways by going out there in the streets smashing people's cars, looting shops, insulting people and setting tires on fire. That's not democracy, that's a criminal act which is punishable by the law. The word DEMOCRACY itself is a greek word meaning, DEMO 'people' and CRATOS 'rule' which basically means people having the right to express their opinions and make decisions, however it must be done in a respectful and peaceful manner. Anything else done outside of the context of democracy is punishable by the law. Therefore as Gambians, we should be respectful and peaceful in the way we express our grievances and understand that with great power comes with great responsibility. We wanted democracy and now we've got it, so it is our responsibility protect it in a dignified manner. Let us live by the beautiful lyrics in our national anthem and that is in short:
LET JUSTICE GUIDE OUR ACTIONS TOWARDS THAT COMMON GOOD, AND JOIN OUR DIVERSE PEOPLES TO PROVE MAN'S BROTHERHOOD.WE PLEDGE OUR FIRM ALLEGIANCE
OUR PROMISE WE RENEW;
KEEP US, GREAT GOD OF NATIONS,
TO THE GAMBIA EVER TRUE!!!!!
ONE GAMBIA, ONE PEOPLE
God bless Gambia and its people
Cherno Ibrahim Cham