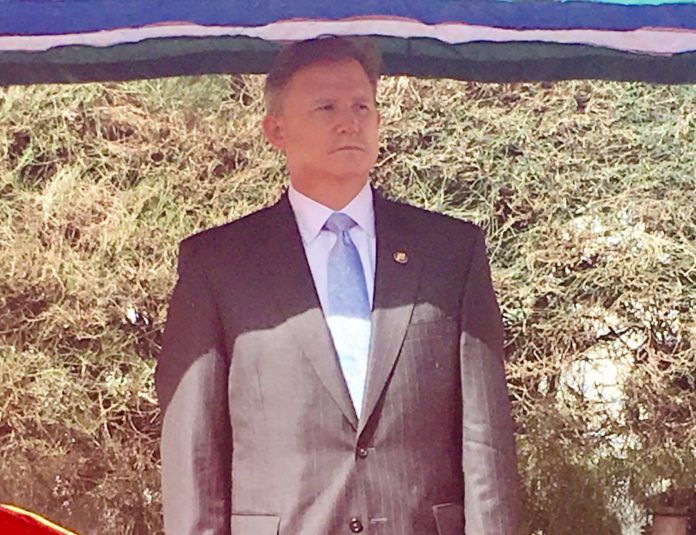 By Lamin Njie
United States' new ambassador to The Gambia, Richard Carlton Paschall III, has congratulated Gambians on the choice they made at the ballot box on December 1, 2016.
"I want to take this opportunity to congratulate The Gambia for the progress made in promoting transparency, accountability, and inclusion in the democratic process following the historic, courageous choice made by Gambians at the ballot box just over two years ago," Paschall told reporters on Tuesday at the State House shortly after presenting his letters of credence to President Adama Barrow.
December 1, 2016 was the day Gambians voted in a general election where they voted former President Yahya Jammeh out of office. Jammeh, a top-notched dictator, had been in power for 22 years.
Paschall who arrived in The Gambia on March 14, 2019 said the transition from despotism to democracy "is just beginning and I pledge that the United States will continue to support the people of The Gambia as they seek to achieve bold aspirations embodied in the government's National Development Plan."
Meanwhile Ambassador Pachall on Tuesday told The Fatu Network the United States is engaged in a wide range of activities in The Gambia.
Paschall who has close to three decades under his belt as a diplomat said: "United States activities span a wide range of activities from emerging millenium challenge threshold cooperation programme to improved energy generation and distribution to providing technical assistance to the ministry of finance in terms of budgeting, revenue generation and debt management to providing advice to security sector reform programme.
"Continuing to support education as a primary basis for growth and a wide range of other activities which include seeking to attract investment in The Gambia, to help the Gambians move their economy forward."