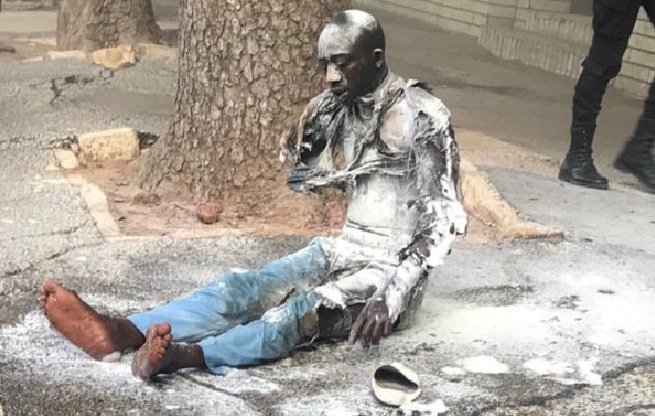 Police in Senegal are dealing with an incident after a man believed to be physically challenged set himself on fire on Friday.
The man whose identity wasn't immediately revealed performed the act directly in front of the presidential complex of Senegal, a report by Senego says.
The motive for the suicide attempt is not unknown.
The extremely rare incident caused more fear than harm as passers-by were quick to rescue the man from himself by pouring water on him.
Firefighters have been drafted to the scene, local reports say.
This is a developing story………