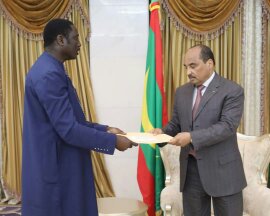 PRESS RELEASE
The Ministry of Foreign Affairs, International Cooperation and
Gambians Abroad of the Republic of The Gambia wishes to inform the general public that the Honourable Minister of Foreign Affairs, Dr. Mamadou Tangara, on Tuesday July 24th met the President of the Islamic Republic of Mauritania, His Excellency Mohamed Ould Abdel Aziz, at the Presidential Palace in Nouakchott.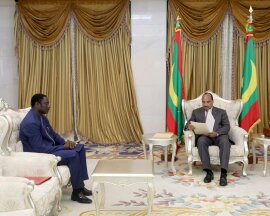 Dr. Tangara was in Nouakchott as a Special Envoy of His Excellency President Adama Barrow. The visit was geared toward further building the bridge of friendship, mutual understanding and cooperation between The Gambia and Mauritania.
Issue by: Communication Unit
of the Ministry of Foreign Affairs,
International Cooperation and
Gambians Abroad