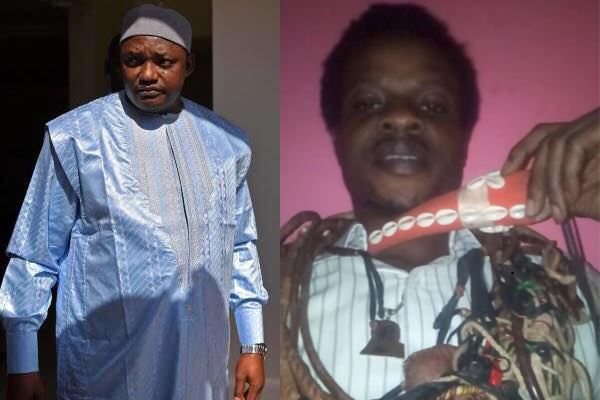 By Lamin Njie
A man dressed in a stack of amulet has said President Adama Barrow will face the full fury of Gambians if he refuses to step down after three years.
Alagie SM Jobarteh directly addressed President Barrow in a video on Facebook and said the president will come to learn that Gambians are powerful.
"So Barrow, you said you are powerful? This coming December, three years Jotna, just like we did [with] Yahya Jammeh. He is braver than you and he is more of a lion that you. He is gone. Just like Gambia Has Decided, for you, yours is Three Years Jotna. It's here and you know it's here. You will know that Gambians are more powerful than you," Jobarteh who appeared to be threatening the president said in Wollof.
The 52-second video with the title, 'Sleeping Barrow 3 jotna you have only 6 month (sic)' appeared to have been posted on Facebook on Wednesday. It has gone viral racking up hundreds of views and dozens of shares.
Watch the video below…